COVID-19
COVID-19 has made a significant impact on our lives and continues to do so as more and more of us are making huge changes to our daily routines.
Fortunately, there are lots of things that we can do to look after our own mental health and to help others who may need some extra support and care. We have collected some information as well as tips and advice that we hope you will find useful.

WalkAlong
WalkAlong is your mental health companion. Start your journey by taking an assessment here.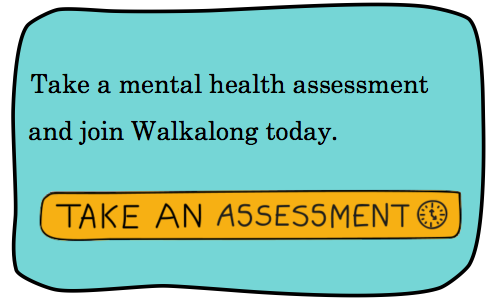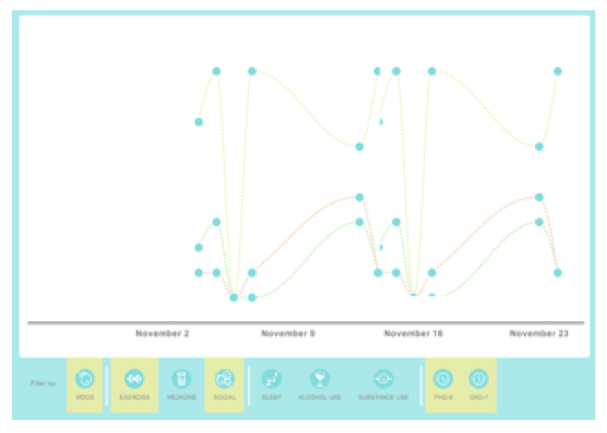 LifeChart
Track your mood, sleep, exercise, and other measures. Compare with scores on your mental health assessments over time.
Sign up to use LifeChart.

Locker
Post private thoughts or public messages about yourself, your journey, or ways to cope in the Locker.
Sign up to use the Locker.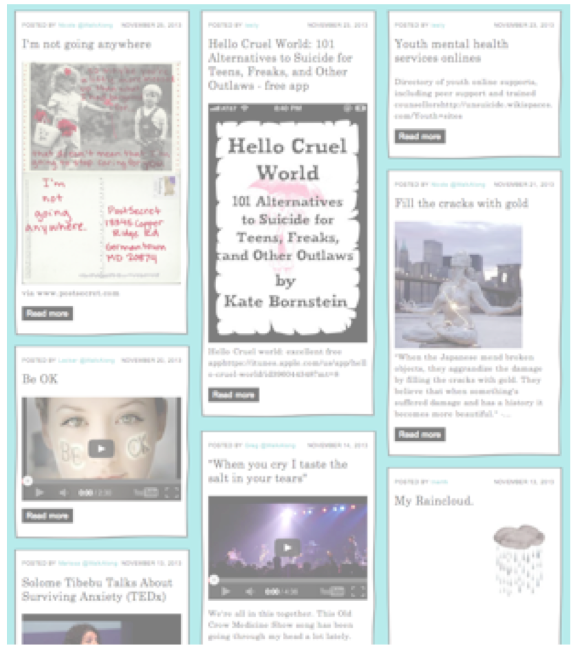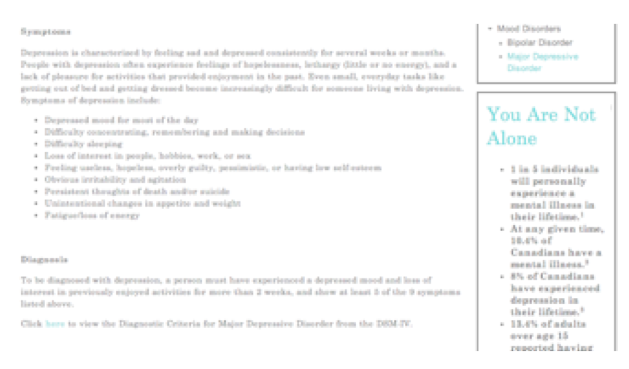 Encyclopedia
Browse the Encyclopedia to learn more about mental illness – symptoms, diagnoses, treatment approaches, coping mechanisms.

Experiences
Look through the Experiences section to see a community of videos, quotes and stories of lived experiences.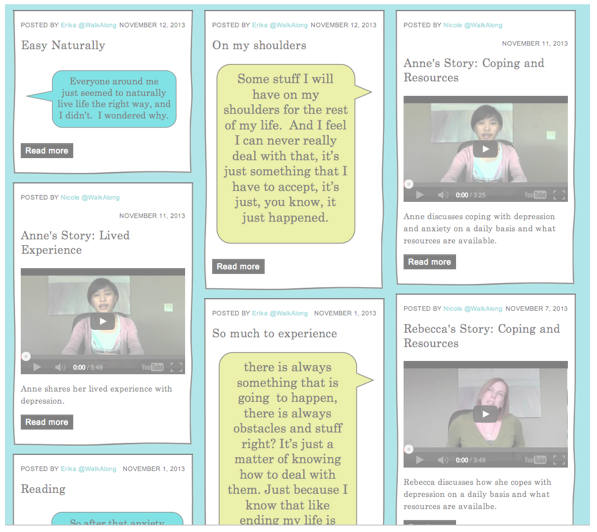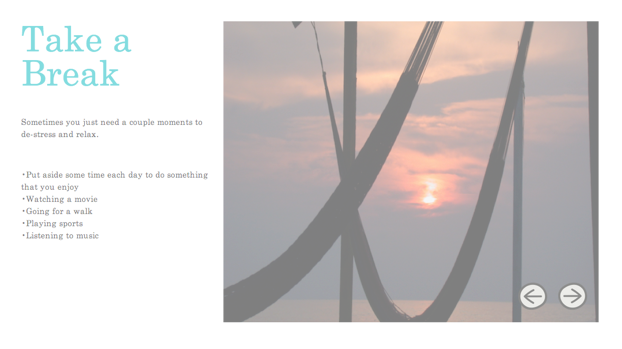 Mind Steps
Check out Mind Steps for quick and easy tips to help you get through the day.

Newsroom
Browse through the Newsroom for interesting and current research and news.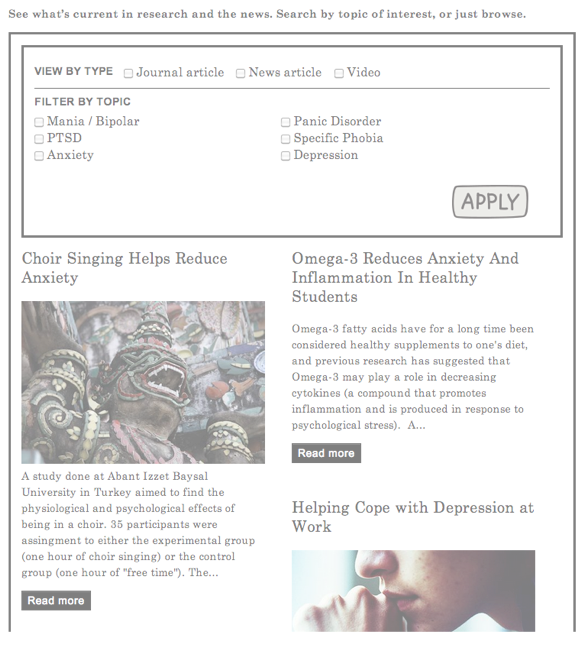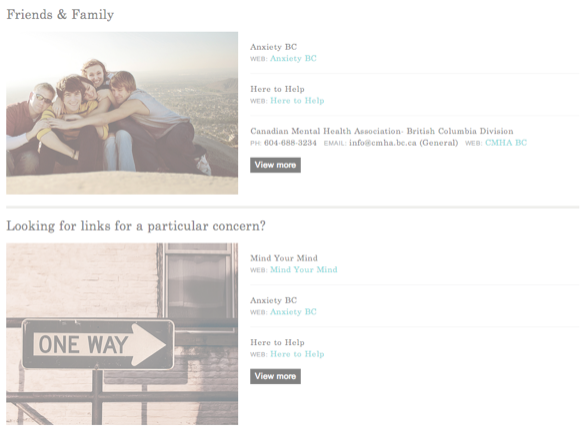 Links
Take a peek at the Links section for existing resources both on and offline.

Self Help Exercises
Check out the Self Help Exercises for exercises you can do at home to help you cope and relax.